Aero Flite Trailers
"America's Smartest Trailers"

Trailer Information
Aero Flite Trailers for Sale
This page is available to feature Aero Flite trailers for sale. There is no fee to list a trailer. Please contact the owner of this site at
KevinReabe@aol.com
to list a trailer.
Now that you have looked around the site and have had an opportunity to learn about the history and construction of Aero Flite trailers...here is your opportunity to become an owner!


IMPORTANT NOTE: All content on this website is owned by Kevin Reabe and is copyright protected.
Company History
Trailer Information
Other Information
Please note, the trailer to the left is not for sale, but instead is a vintage sales lot photograph. Trailers for sale are listed further down this page. Thanks!
1948 Aero Flite Falcon Serial Number 96. This is one of the latest trailers (highest serial numbers) known to survive. It was was owned by Hal Sackett, an early sales distributor of Aero Flite trailers (see history section). The trailer needs complete restoration, however, the frame is good, interior panels are present for patterns, skin is in average condition with front and rear panels needing replacement. Bearings greased and new tires installed (Tow ready), currently licensed and has a clear Oregon title. This is one of only a few of the later restyled models with all the desirable features and the only twin bed model known.

Double click on photos to enlarge them
Trailers Available for Purchase: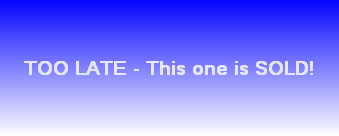 JUST LISTED>>>>>>> 1947 Aero Flite Falcon <<<<<<<<<<Serial Number 1028

Here is your chance to own an early, rare Aero Flite. Offered for sale is a 1947 Falcon, the 28th Aero Flite trailer built. Trailer is nearly complete - all major parts are there. Rub rails are good, body is straight. Frame is good. Most of the interior panels are there, to be used as templates. Most of the interior doors are there, as is the barrel-style bed storage cabinet. Exterior lights are there, including the rear directional signals (right lens is broken). All of the interior molding is there. The original bedrails, to convert the dinette to a bed, are with the trailer. Seller has a set of cushions from a 1948 that buyer can have, if desired. The trailer is missing one of the icebox doors and some hardware for the vent. See photos below.

Don't miss this chance to buy a rare, restorable Aero Flite.

Price: $5000
Contact: Marty Snortum at (915) 562 1114 or by email at edgeoftexas@yahoo.com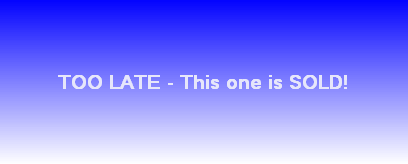 Just Added - Feb 23 - won't last long... Highly desirable 1948 model
Aero Flite Falcon - "corrugated" style skin, decorative front panel, porthole window.

This is one of the most beautiful Aero Flites ever built - has all the coolest features. This one needs restored, but all the hard to find parts are there, including a nice kitchenette. The body appears very straight, complete, and corrosion free. Trailer's back window is out and trailer has leaked, so has some water damage. Existing panels can be used for templates.

Trailer has had a bathroom added to it. I do not believe this is a factory bath, but it appears to have been added early in the life of the trailer, so the fixtures have a period correct look to them. It does not appear any major modifications were made when the bathroom was added, so it could be restored without the bath, if desired. Trailer appears to be missing its table and pedestal (but I can help the buyer with a source for one or with measurements). Original winged side marker lights and corncob porch light are there. Has original screen door with Kaiser aluminum screen fabric (hard to find and looks pretty good in photos). Appears to have birch or white oak interior (unusual, since most were mahogany). Trailer has many of its original blinds and valance boxes, has original heater, appears to even have an early LP tank (for the absolute purist), but is missing its LP tank cover (I can help buyer with a template).

Trailer is located with seller in San Jose, CA. If interested, contact Julian at (650) 430-1601 or via email at juliancervantes@sbcglobal.net. Priced to sell at $5,750 - if you've watched Aero Flites, you know that's a very attractive price, especially for a 1948 with these features. I'm tempted to buy it myself, but I have two and know there are others seeking a nice Aero Flite.

Kevin Reabe (on behalf of seller)

***CLICK photos to enlarge***